Since you're here, I'm guessing I already know a thing or two about you: You're curious, you have an appetite for adventure (good food, too!), you're eager to see the world, and you're always up for expanding your circle of friends. Did I nail it? If so, you've come to the right place. Why? Well, here's where I tell you a little about me.
If you missed last year's Ensenada Beer Fest, this is your chance to visit this incredible event and experience one of the most sought after festivals in Mexico. READ MORE…
Join me in Austin Texas, the Live Music Capital of the World® and host of the 2024 US MotoGP at the spectacular Circuit of the Americas. READ MORE…
The European Alps are, very simply, the most magical place in the world to ride motorcycles. The contrast of old and new is fascinating and amazingly comfortable. READ MORE…
States by motorcycle (USA)
Ensenada Beer Fest 2024
With more than a decade of experience and being one of the largest craft beer festivals in Mexico, the Ensenada Beer Fest seeks to bring the best of the craft beer industry to the state of Baja California .
Meet the main suppliers and soak up all the different styles of craft beer in a great environment, surrounded by 120 national and border breweries, 25 restaurants, 4 music stages and 3 days of conferences with specialists.
Registrations are now open!
Classic Alpine Tour
Switzerland: Start your journey in Switzerland, a country renowned for its majestic Alps. Ride through passes like the Grimsel Pass, Furka Pass, and St. Gotthard Pass, enjoying winding roads and stunning mountain vistas. Visit picturesque Swiss towns like Interlaken and Lucerne, soaking in the Alpine charm and pristine lakes.
Germany: Traverse through the Bavarian region of Germany, passing through the Black Forest and its winding roads. Stop by cities like Munich and visit historical landmarks while relishing the unique German culture and cuisine.
Italy: Enter the Italian Dolomites, riding through passes like the Stelvio Pass, one of the most iconic and challenging routes for motorcyclists. Enjoy the exquisite landscapes and the charm of Italian mountain towns before heading to Croatia.
A European motorcycle tour across these countries offers a unique blend of thrilling riding experiences, diverse cultures, and breathtaking natural landscapes. It's an adventure that promises lifelong memories and a deep appreciation for the beauty and diversity of Europe's regions.
What our customers are saying…
Julito A.
March, 2022
"Nothing but Smiles for Miles for GOAT Moto Tours and our trip to the 2022 Ensenada Beer Fest. One fee included our 2 night stay at the best, most secure hotel in Central Ensenada; Dinner AND Drinks; and Beer Fest Tickets."
Saeed M.
November, 2023
"The 2023 Moto Tour to Loreto Mexico was amazing. Everything was organized. Henry knows every single spot in the path. Highly recommended. "
Eric S.
April, 2023
"Henry attends to every little detail associated with his tours. Safety minded and oh the food is devine. Fun adventures and fun excursions. We'll be attending many more! Highly recommend! "
Christopher W.
November, 2022
"A fantastic trip all around! This was my first visit to Ensanada and what better way to go than on a motorcycle! Trip was virtually all inclusive which really negated the need to try and figure dinner plans and places to go. A great way to enjoy the local culture and enjoy the food. I really look forward to the next adventure! Thanks Goat Moto Tours!"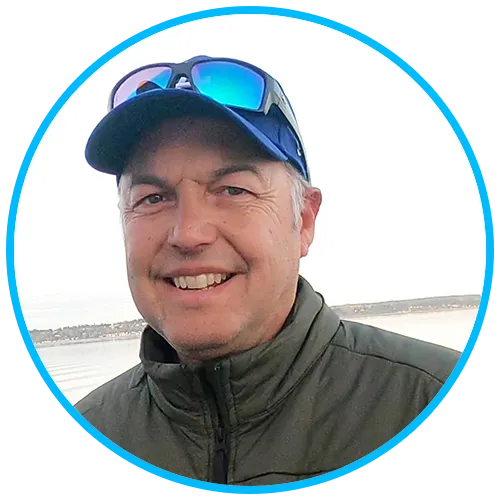 Rafael C.
March, 2022
"Henry did a wonderful job organizing this trip to the Ensenada Beer Fest. I will definitely go back next year."
Mat S.
March, 2023
"I'd like to thank Goat Moto Tours and Henry Salari for arranging a wonderful trip with a wonderful group of people. We had such a blast that we are already planning to go back on our own, very soon!"
I am very responsive via text and whatsapp.