Who am I?
And who is Goat Moto Tours?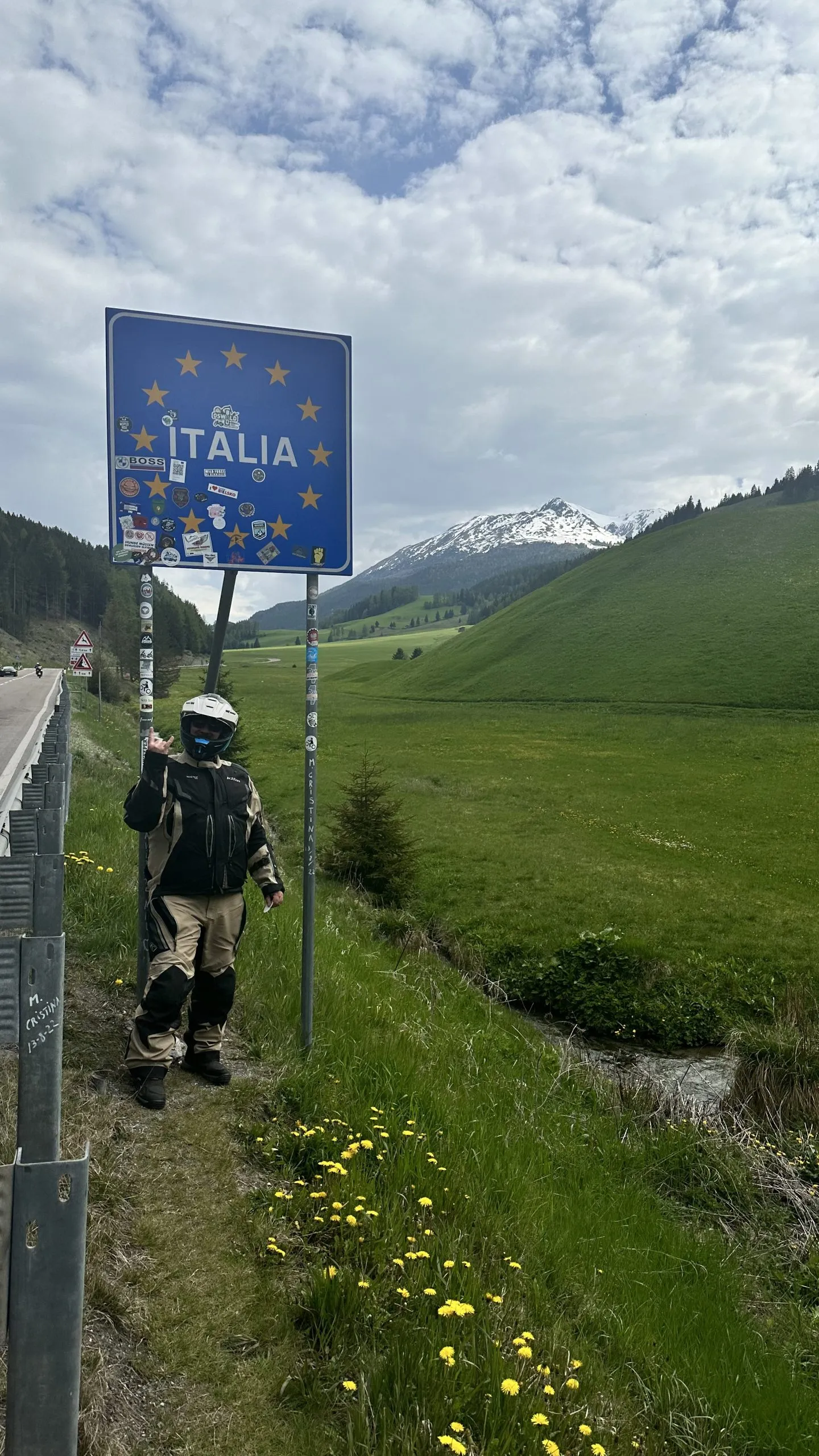 My background is roadracing in the Southern California circuits. After realizing, racing motorcycles and spending upwards of $2500/weekend on tires, fuel, and parts and on occasion having a $15 plastic trophy to show for is not sustainable. I loved racing and that sport will always a special place in my heart but time had come to move on to a more "mature" hobby.
I accidentally stumbled upon "Long Way Around" documentary with Ewin McGregor and Charley Boorman and I was instantly hooked. Sold my crotch rockets, bought a BMW R1200 GS, sight unseen and set off on my first long-distance moto camping trip to Yellowstone. Mind you, I had never even camped in cars before, but I wanted to experience what I had seen in the documentary: A 10-day ride through several states while camping and reliving what those two had on their adventure. The new hobby was born: I'm a GS Rider now!
Fast forward to 2019, while being a participant on a European Moto Tour, high up on an Alpine pass somewhere between Germany and Austria, pulled off the road to take in the scenery. I thought about where I was and how far I had come and made a mental list of things I was willing to do until the day I died. There were definitely a long list of things I wasn't willing to do but one thing stood out: Leading tours and bringing people to this exact spot so they can feel the joy I am feeling at this exact moment.
Upon returning to the U.S., I formed a moto touring company with all the bells and whistles, and named it Goat Moto Tours, I mean, being a Capricorn and all, it was the obvious choice of animal. I had planned a tour and had a precise route in mind, riding the Black Forest and climbing a few Alpine passes for my first European Moto tour, but the world had different plans in 2020. With Covid changing our lives for a few years I had to ice that dream until things opened back up. While I have been leading tours to Ensenada for the last few years, I led my inaugural Euro Moto Tour in May of 2023 and currently planning several tours for the coming year.