Tour details and booking info
The Ensenada Beer Fest is an annual event that takes place in Ensenada, a city located in the Baja California region of Mexico. The festival is held in March and features a variety of local and international beers, as well as live music and food vendors. The event is organized by the Ensenada Beer Guild, a group of local breweries and beer enthusiasts who promote the craft beer culture in the region.
The Ensenada Beer Fest is a great opportunity for beer lovers to discover new flavors and styles, and to learn more about the brewing process. The festival features a wide range of beers, including lagers, ales, stouts, and more. Many of the beers are brewed locally in Baja California, while others come from other parts of Mexico and around the world.
Dates: March 15th, 2024 – Sunday March 17th, 2024
Travel type: International  (passport required)
Road type: Pavement only
I am hosting a weekend ride to Baja from
Friday March 15th to Sunday March 17th, 2024
which happens to coincide with the Ensenada Food & Beverage Extravaganza (actually called the Ensenada Beer Fest, but I try to use the less incriminating name since most of us loathe going to a festival where alcohol is served ).
What can you expect at this festival?
130+ beer vendors showcasing their brew

as far as the eye can see all kinds of delicious food vendors

sevaral stages of live music from a large variety of geners

abundance of beautiful and happy people who are there to have a great time
I've been taking riders down to the Ensenada Beer Fest for several years now and instead of the usual pounding slab and shredding rubber day in and day out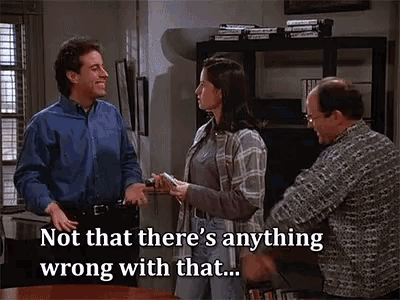 I take my guests on a food exploration tour and an extraordinary wine tasting session, just to have a slightly different moto weekend getaway experience than most of us are used to. Wine tasting on bikes, you ask? There will be a chauffeured van that will take us to the winery, then to our dinner reservation, and back to the hotel, so there's no worry about drinking and riding.
This is a JSU trip. What is JSU? JSU stands for Just Show Up! No making reservations, no worrying about who ate what, who drank what, no more dog and pony show when the check arrives and everyone scrambles to pay their share. Everything will be prearranged for you. Your hotel, your meals and everything else will be taken care of by Goat Moto, you just show up, either on your own bike or on a rental bike, arranged by Goat Moto.
This trip includes:
2 X shared double room stays from March 15 – March 17, 2024       (private single rooms available for additional fee)

2 X breakfasts

3 X lunches

2 X dinners

Custom t-shirt for the Ensenada Beer Fest

All the tolls and fees along the way

Excluded is alcohol, fuel and souvenirs.
3-Day all-expenses paid package for a single rider:

$850

 
Traveling with a pillion? Bring a passenger: +

$450
Traveling by yourself and prefer a private single room?

$150
Preferred payment method:

Venmo/Zelle




4% credit card processing fee is added to all credit card payments.
Fastest and preferred method.
Please send payments to @goatmoto or scan the code below
Simply use your credit card to book this trip. A 4% processing fee will be added to your total amount at checkout.
Your next European moto adventure awaits..
Days left until kickstand up...
Henry Salari
Your tour guide
I am excited to embark upon this tour with you. Feel free to reach out to me with any questions you may have about this or any other tour. I'll do my best to answer any and all of your questions.